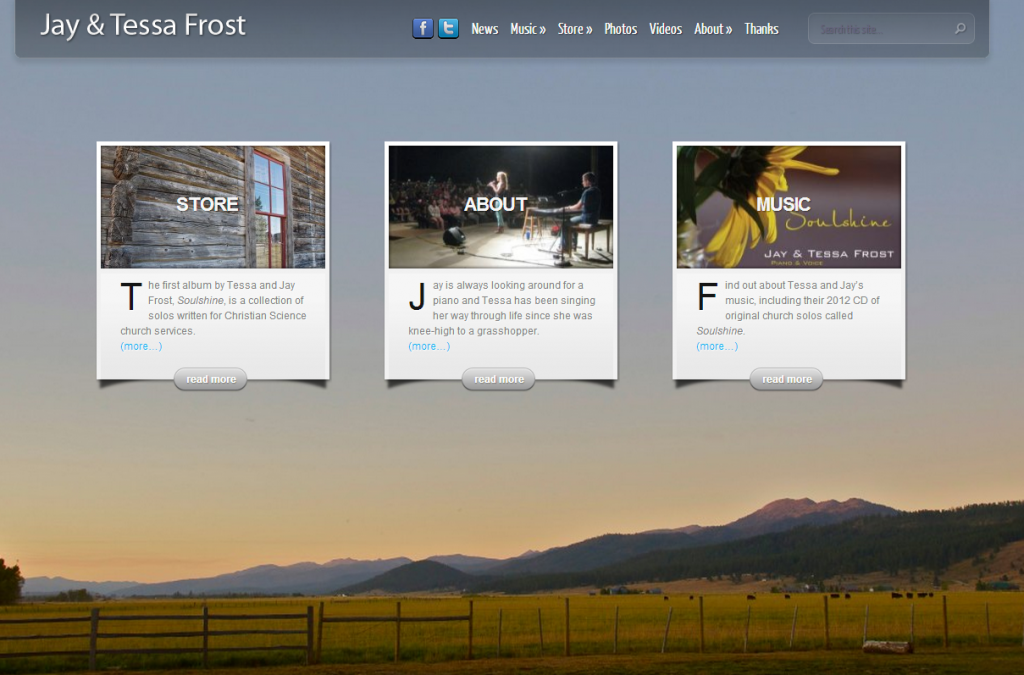 "Frost Music Productions" is the name under which Tessa and I compose and produce inspirational music. For the first few years, the website's graphics have matched the theme from our 2012 album, Soulshine, which used images from our wedding day outside of McCall, Idaho.
This sort of imagery conveys a folk feel, which works well for our inspirational/new age musical style.
We did the Soulshine album artwork on our own, using templates from the CD manufacturer and Photoshop.
Our site features an online store using a  WordPress plugin which allows for easy shopping cart and PayPal integration.
The name of the theme is InStyle, by Elegant Themes, and is the same one I used for Jay Frost Piano.